Example: Creating a Crystal Report from a stored procedure.
Note: this example is using Crystal Reports 8.0.
Open Crystal Reports Application
File > New
Select "As Blank Report" option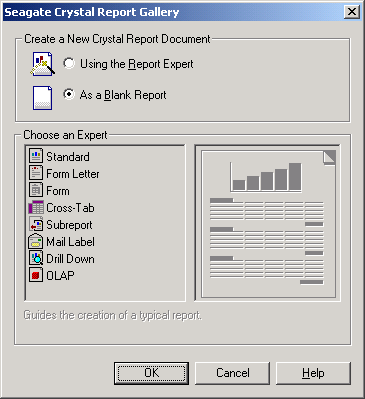 In the Data Explorer expand "More Data Sources" and expand "OLE DB"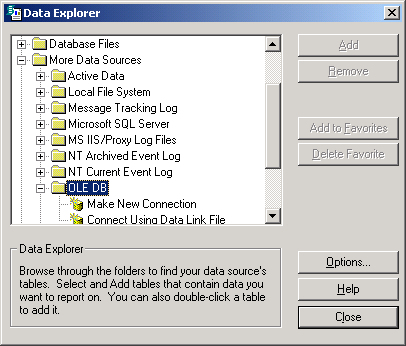 Click the "Options..." button and make sure that Stored Procedures option is checked.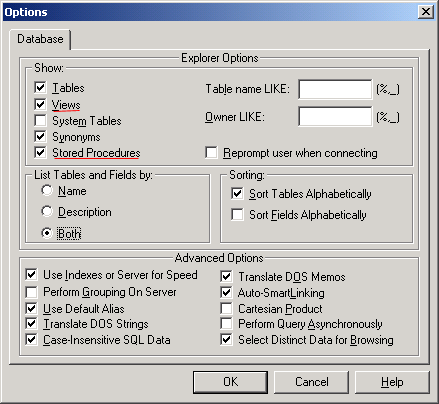 Under "OLE DB" double click "Make New Connection"
Select Microsoft OLE DB Provider for SQL Server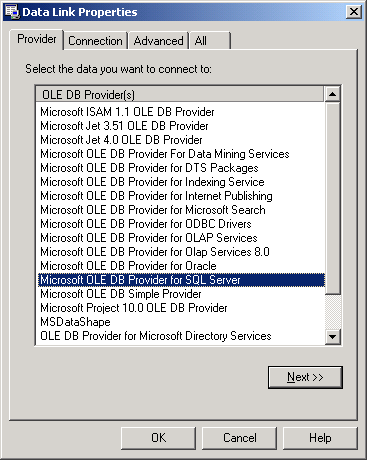 Enter the server name, user name, password, and the database.
Test the connection.
Click OK.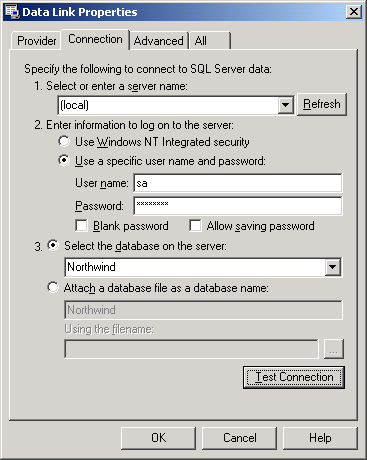 Expand Stored Procedures and select "CustOrderHist" stored procedure
Click Add.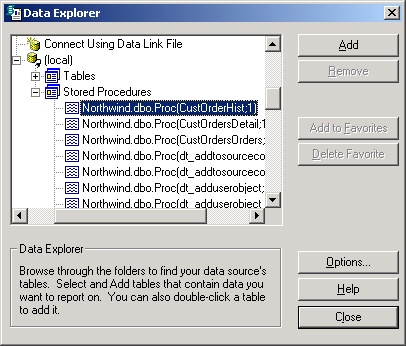 Enter a customer id (like ANATR) form the Customer table
Click OK.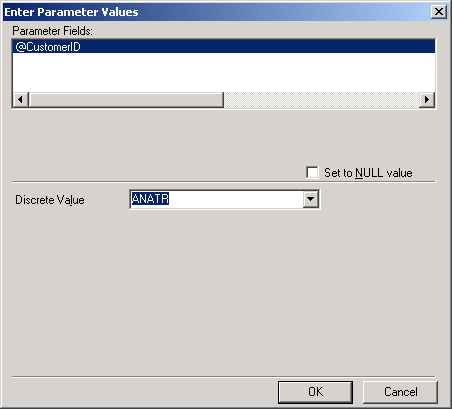 Close the Data Explorer and Crystal Reports will open in the design view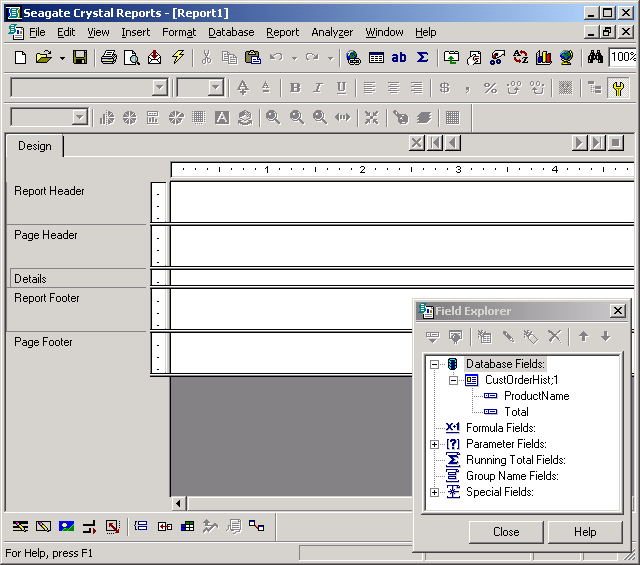 Drag fields from the Field Explorer to the details section of the report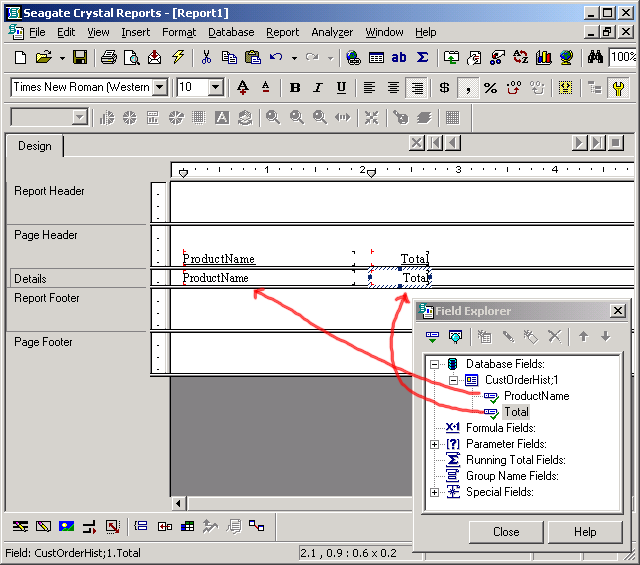 Click the refresh button
Save the report to a local drive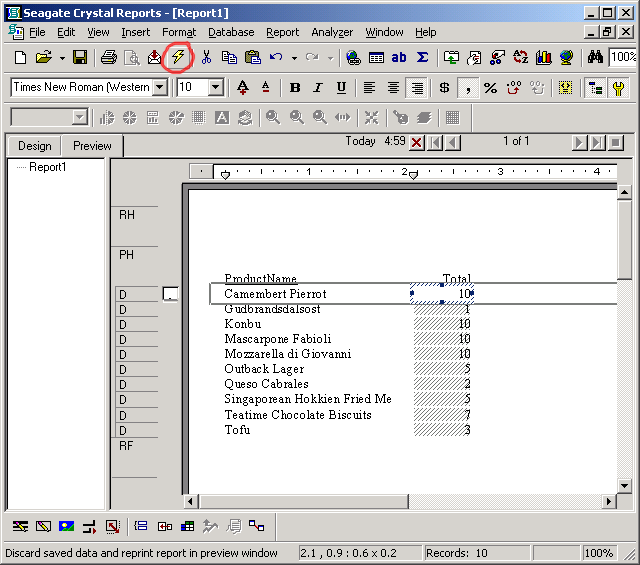 In the Report Portal got to Design > Crystal Report
Enter the name of the report (Customer Orders)
Browse and select the file you saved in the previous step
Select a connection (Pubs)
Click the upload button
Click the edit button for the "CustomerId" parameter

Enter the filter description.
Select List Type: Table.
Select Table and select Key column and Name Column
Click the Test button and test the dropdown list.
Click the Update button.
Click the "Go Back" link on the bottom of the screen.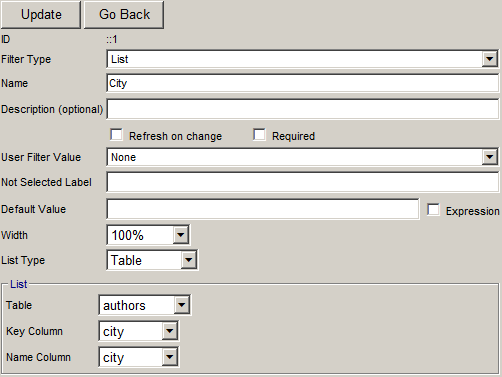 Select a item in the dropdown list
Click the view button to test the report